22-11-01 Marcel 1 5m
Cavalier King Charles Spaniel puppy
22-11-01 Marcel 5 5m
Cavalier King Charles Spaniel puppy
22-11-01 Marcel 2 5m
Cavalier King Charles Spaniel puppy
22-11-01 Marcel 1 5m
Cavalier King Charles Spaniel puppy
22-11-01 Malia 5 5m
Cavalier King Charles Spaniel puppy
22-11-01 Malia 2 5m
Cavalier King Charles Spaniel puppy
22-11-01 Malia 1 5m
Cavalier King Charles Spaniel puppy
22-11-01 Malia 5 5m
Cavalier King Charles Spaniel puppy
22-11-01 Myla 1 5m
Cavalier King Charles Spaniel puppy
22-11-01 Myla 5 5m
Cavalier King Charles Spaniel puppy
22-11-01 Myla 4 5m
Cavalier King Charles Spaniel puppy
22-11-01 Myla 1 5m
Cavalier King Charles Spaniel puppy
Here is Myla. She was born on 6/08/22. Her pics were taken on 11/01/22. She is currently AVAILABLE.
22-11-01 Melody 1 5m
Cavalier King Charles Spaniel puppy
22-11-01 Melody 5 5m
Cavalier King Charles Spaniel puppy
22-11-01 Melody 2 5m
Cavalier King Charles Spaniel puppy
22-11-01 Melody 1 5m
Cavalier King Charles Spaniel puppy
Melody, born on 6/08/22. Her pics were taken on 11/01/22. She is currently AVAILABLE.
Our puppy families are a Blessing!




Our hearts have been touched. <3
IMPORTANT!!! Click your "Refresh" button for EVERY page to KNOW you're viewing the most recent update. THANKS!
MOBILE USERS: I apologize if the site is quirky!
​
Please remember; a great pedigree on a beautiful Cavalier King Charles Spaniel is never a good replacement for health testing!
​
Click here to see what we do for our Cavalier Spaniels, in detail!!!
​
"Cavalier" is the first name of the breed and "Spaniel" is the last name: Cavalier Spaniel. "King Charles" is just the middle name.
If you want to see health certifications, please check the webpages of our parent Cavalier Spaniels. There will be a link to their OFA webpage. You can also CLICK HERE to see all OFA info.
​
!!!!! "We take more time to analyze what new cell phone to buy than we do to research what's injected into our dogs." Dee Blanco
​
NEVER, EVER ACCEPT A DIAGNOSIS OF IMHA!!!! IT'S NOT TRUE MOST OF THE TIME!!!! IT'S A VERY COMMON ERROR!!!!! CONTACT US ASAP IF YOUR CAVALIER IS DIAGNOSED WITH IMHA!!! CLICK!
​
The "nature or nurture" conundrum has been settled. NURTURE frequently beats out nature! How? Nurture is what determines which "nature switches" are activated and which ones are dormant! This is why we are so choosy about how our Cavalier KC Spaniels are cared for. Code word: Epigenetics.
~Sadly, we must retain the right to refuse service to anyone.~
Why do you need a Blue Rose Cavalier?
See "Ten Questions" .
IF YOU STEAL ANYTHING FROM THIS WEBSITE I WILL REPORT YOU TO THE FBI FOR INTERNET CRIME!!!
​​
​
We have some new babies!<3
​
​
RULES:
1. NO grocery store foods! (Blue Buffalo and Pure Balance are fine,
but there will be more waste in your yard.)
​
2. You MUST use a rotation diet! (This refers to switching brands &
protein sources every season, in whatever order works for you.)
​
3. Use titer testing in lieu of booster shots: www.vaccicheck.com
​
4. (Due to the ignorance of one client.) The breeder will determine the delivery date. You must remain flexible with your dates when dealing with a living baby. For this reason, we recommend that you do not purchase non-refundable airline tickets nor make plans that cannot be changed.
​
*5.* Listen to your breeder! Remember, these were your breeder's babies before they were yours. A good breeder KNOWS, through years and years of experience, and loves their babies and their lines! Great vets do NOT know/love these babies the same as their BREEDER does!
​
PET HEALTH INSURANCE IS RECOMMENDED!
Blue Rose Cavalier King Charles Spaniels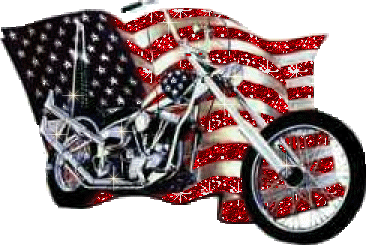 YOU NEED TO FLY HOME WITH ONE OF OUR BABIES IF IT'S MORE THAN A 4-HOUR DRIVE!!!
​
We have available puppies.
Some pricing on boys is reduced due to the economy!
Please call for info: 308-763-16fifty.


Blue Rose Cavalier King Charles Spaniels:
*Breed to the American Kennel Club (AKC) published Breed Standard. https://www.ackcsc.org/index.php/about/breed-standard
*Function under the AKC ethical guidelines and have an adoration of the Cavalier King Charles Spaniel breed. https://www.ackcsc.org/index.php/the-club/ethical-guideline
*Offer annually health tested, home bred, born, and raised, purebred Cavalier King Charles Spaniels who are treated like family members - because they are! No cages, ever!
*Work with Cavalier King Charles which have been carefully and conscientiously selected from supreme, trusted, proven Cavalier lines.
*DNA profile and DNA-VIP (proof of parentage) provided for full rights.
*Free mini-microchip provided.
*Utilizing a natural, holistic approach to health care.
*A species-appropriate diet of raw food is fed daily. Additionally, familiarization to supreme kibbles is provided for our babies.
*Minimal, yet adequate vaccinations are administered to our puppies using the ever-popular schedule of Jean Dodds, DVM.
*OFA cardiac and eye testing performed annually.
*Additional OFA testing which does not require annual re-checks include patellar, hips, Dry Eye / Curly Coat Syndrome and Episodic Falling Syndrome.
*Temperamental development practices are
utilized, beginning at just a few days of age,
based on Puppy Culture!
*Temperamental testing provided per "PSYCHIATRIC SERVICE DOG PARTNERS" recommendations.
*Extended warranty for MVD and SM on all puppies.
*LOVE, LOVE, and more LOVE provided every moment, beginning before birth when babies are massaged and spoken to daily! The Mamas benefit, too. Happy, loving Mamas make happy, loving babies. <3 <3 <3
Your questions are welcome!
​

By the way - our Cavaliers are NOT EVER "livestock."
We will

quit breeding before we cease to view them as our
LAP DOGS and HOUSE PETS! Yes, we DO make sacrifices.
Call us for info:




308-763-1650




Voice mail or text, please.